Underride Truck Accidents: Deadly Tractor-Trailer Crashes
By Saunders Law Group on August 16, 2018
---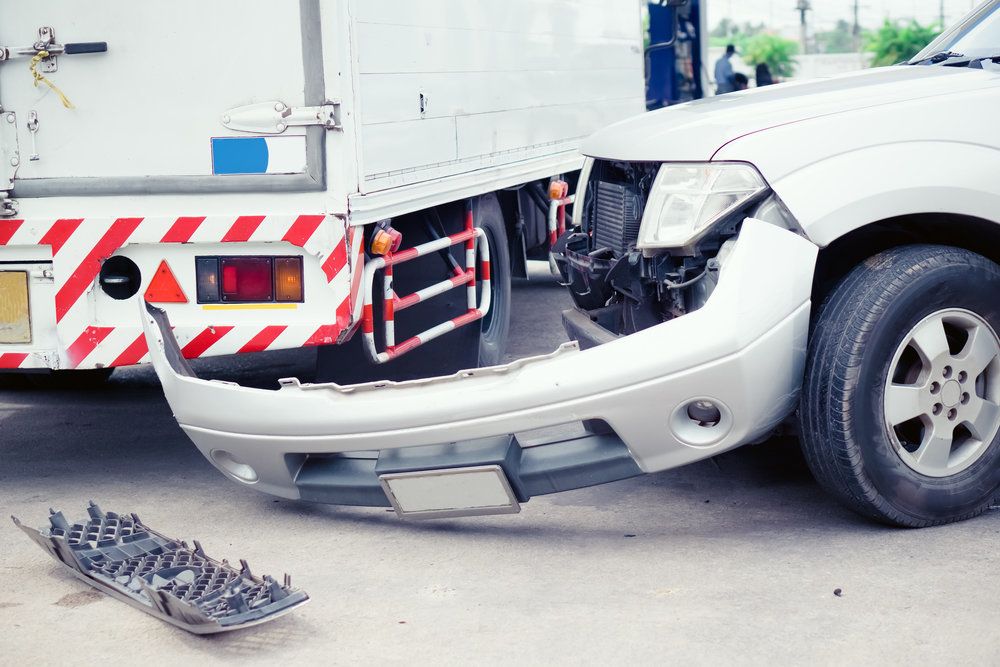 Collisions with tractor-trailers can result in serious injuries and even fatalities. The sheer amount of force involved in many large truck accidents can be devastating, changing the lives of accident victims and their loved ones. That's why our Bartow, FL attorneys are so committed to help clients following these kinds of crashes.
Underride truck accidents are one of the deadliest kinds of collisions that can occur between passenger vehicles and large trucks. Let's explain what these collisions involve and why they need to be taken so seriously.
About Underride Truck Accidents
An underride truck accident occurs when a passenger vehicle collides with the trailer portion of a commercial truck. Since the trailer is relatively high off the ground, a passenger vehicle can wind up driving partially under the trailer, sometimes all the way past the windshield.
Given the potential for severe head trauma, the amount of force from impact, and the risk of even worse injuries, the consequences of an underride truck accident can be fatal.
How Dangerous Are Underride Truck Accidents
According to the National Highway Traffic and Safety Administration (NHTSA), roughly half of all fatalities in collisions between a passenger vehicle and a large truck can be attributed to underride accidents.
Side Impact Underride Truck Accidents
Side impact underride accidents occur when a passenger vehicle strikes the trailer of the truck from the side. This may take place at an intersection or any instances in which vehicles are traveling perpendicular to one another. These kinds of accidents are also known as T-bone crashes and broadside collisions, and may be caused by vehicles running red lights and driver distraction.
Rear End Underride Truck Accidents
Rear end underride crashes occur when a passenger vehicle strikes the back of a trailer, partially driving under it. These kinds of accidents can occur on the highway or on city streets. They are usually the result of sudden stops by the large truck, break failure by the passenger vehicle, and driver distraction.
Uderride Crash Protection with Guardrails
Severe injuries from underride accidents can be prevented thanks to the use of guardrails. These rails prevent vehicles from driving too far under the trailer. This helps prevent head trauma and worse injuries since the passenger vehicle is not allowed to proceed too far under the trailer. There's been a greater push for these rails over the years since they can save lives.
How Our Attorneys Can Help
If you or a loved one has been seriously injured in an underride truck accident, our lawyers can help you. We can discuss the circumstances of your crash in greater detail, and help you get the legal representation you need. We will hold negligent truck drivers accountable if their actions caused or contributed to the accident. Any damages sought will help cover medical expenses, vehicle damage, and other losses you have experienced as a result of the crash.
Learn More About Auto Accident Lawsuits
For more information about your legal rights and options following a major collision with a large truck, be sure to contact our personal injury lawyers. We can go over the circumstances of your case and help you in your time of legal need.
Related to This
You can trust your family, business, or personal injury case to our compassionate but objective attorneys.

Saunders Law Group